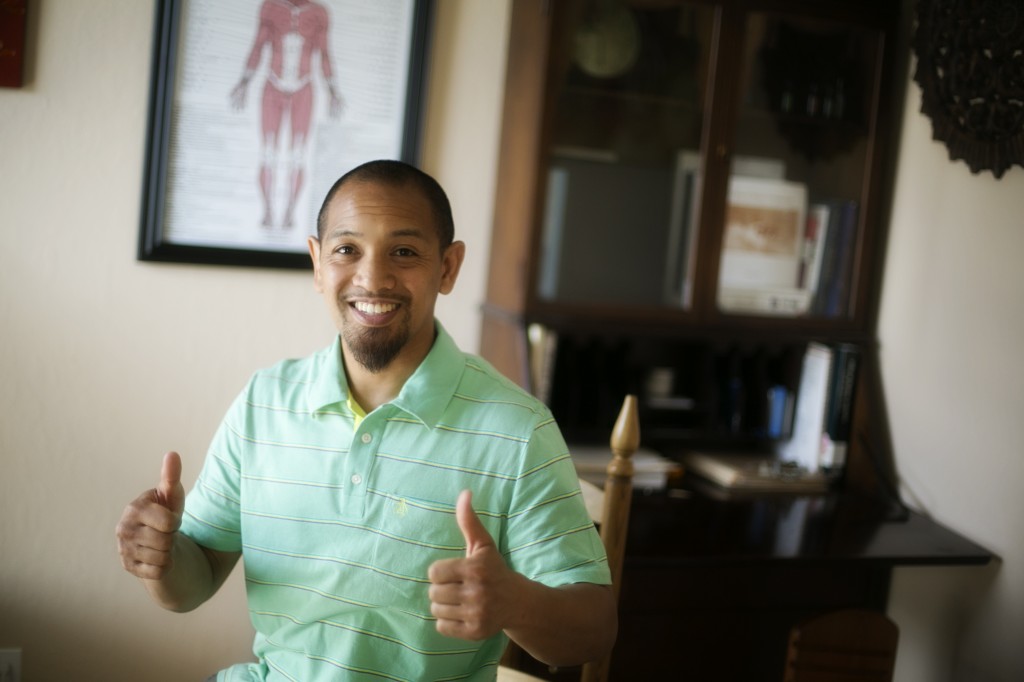 "The true challenge of medicine in our age is to find the level of the disturbance and to treat the issue there. To increase the body's structure, function, and adaptability is true health. The most powerful tool in this regard is to use gravity as the organizing principle that guides and informs the body in all of its processes."
– Chris Corrales
Our Purpose
MedicinEvolution's purpose is to reduce pain and other symptoms that you haven't had luck with. MedicinEvolution is the solution for many problems plaguing your body.
Our Mission
To provide you with the highest level of manual medicine in the San Francisco Bay Area.
Our Vision
We believe that your body is a metaphor and guide that speaks to you in a language that is constantly telling of your relationship with it, and to the people and world around you. This deeper understanding provides you a powerful mechanism for inner healing and creating more wholesome relationships with others.
About Chris Corrales
At 21 years old, after growing up with asthma and experiencing little to no help from conventional medicine, and sustaining a number of injuries from training and competing internationally in Brazilian jiu-jitsu, I was introduced to Structural Integration. After only a few sessions, a shoulder injury, remnants of a sprained ankle, chronic low back pain, neck pain, and surprisingly my asthma were all transformed. The results of Structural Integration were dramatically different from other types of bodywork I had experienced, and this time the changes were tangible and lasting. This life altering experience became my focus and passion.
In 1996, I completed the Pacific College of Oriental Medicine's massage certification in San Diego, CA and also became a certified EMT. In 1998 I graduated from the world renown Guild for Structural Integration in Boulder, CO. At the Guild, my studies were highlighted with specialty workshops in energy medicine, the emotional body, and the dramatic effects of subtle spinal interventions.
I've studied with a number of Dr. Rolf's original students to hone my skills of touch assessment, intervention, and integration. Jim Price privately mentored me through an entire 10-series which solidified my understanding and feel for the work. I went on to study homeopathy to deepen my knowledge of disease processes and healing. Continuing education has been important to me from the very beginning my most recent studies were with Ron Murray D.O.
Schedule a FREE 15-minute consultation